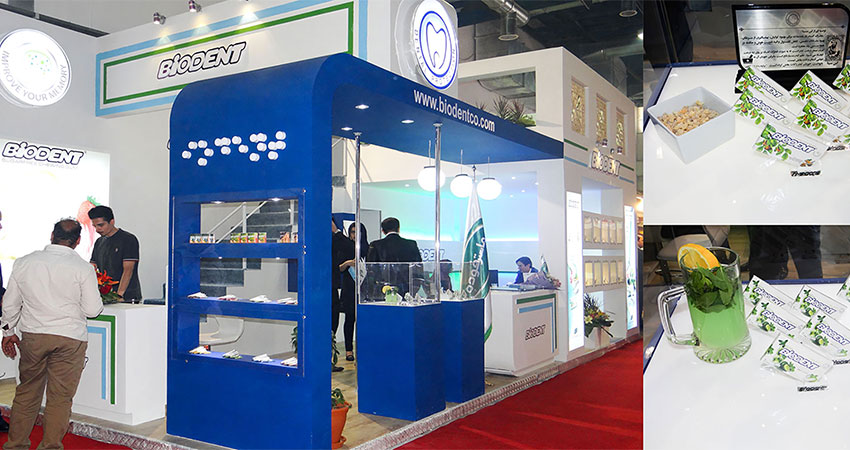 Hits: 4048
Rating:

( 1 HELIX3_COUNT_RATING )
Masterfoodeh Company attended the 23rd international Agrofood (2016) agricultural, food products, machinery, and related industries fair with Biodent Brand for the first time.
Biodent, with its two new products, was welcomed by a large number of visitors as well as business people and investors from different companies. They negotiated the managers to boost up their commercial and trading exchanges with them.
Another eye-catching point of the fair was the Biodent's booth innovative design and the Braille-written line on top of Biodent's booth which had attracted visitors' attention. It has recently used Braille on its mojito gums packages for those who are unable to see. A part from its unique taste, it's the first time to write in Braille on food products packaging in Iran.
Another Biodent new product was displayed in the fair, which was frankincense and walnut oil gum. The frankincense powder and walnut oil have been used in it to help increase memory function, with no additives or flavorings.
The consumers' introduction with Biodent's new products, also direct contact with customers to find out their viewpoints, recommendations and comments, as well as improving trading and commercial interactions and exchanges in export sector were the fair's main achievements.
---